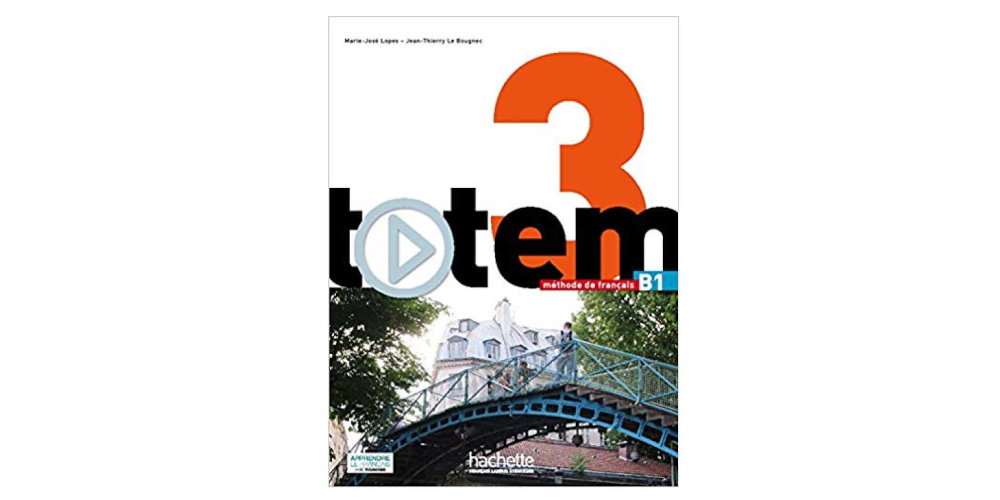 No shipping for this product. To be picked up at the Alliance Française de Paris.
Description 
Always at the heart of the learning process, authentic video documents (film extracts, advertisements, television series, leisure, cultural and debate programs, etc.) provide a rich and varied starting point for each module.

Uses a method that adopts an action-oriented perspective to involve students that are learning at the B1 level.

Includes a balance of both oral and written work, as well as several cultural inputs throughout the textbook.

Along with the lessons involving "Culture", it also provides the discovery of 8 different written documents used to make the learner aware of their specificity (literature, poetry, correspondence …).

Also includes a practical project implemented at the end of each lesson, to be carried out in groups, designed specifically to apply and evaluate the skills acquired.

Provides 3 complete DELF B1 tests (in the student's book, the activity book and the teaching guide).
Details
Authors: Marie-José Lopes and Jean-Thierry Le Bougnec

Level:  B1

Publication: 01/28/2015

Language: French

Publisher: Hachette Français Langue Etrangère

Number of pages: 192 pages

ISBN : 9782014015522
 Included : Workbook
With a reminder of the objectives and vocabulary at the bottom of the page, the activity book completes and reinforces the knowledge thanks to numerous varied activities:

Oral and written comprehension

Grammar

Lexicon

Phonetics

Communication

Facts and figures/Culture pages every two files

A complete DELF test

A portofolio
Textbook TOTEM 3
Educational materials for students
Textbook for B1 level required for intensive, semi-intensive and evening courses.