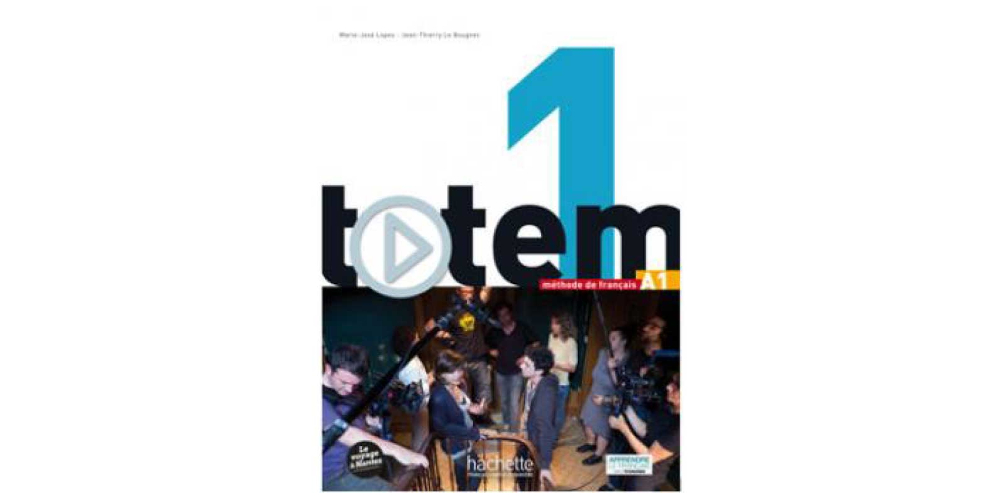 No shipping for this product. To be picked up at the Alliance Française de Paris.
Description

Simple to use, the method offers a dynamic and reassuring course (1 lesson = 1 double page = 1 teaching sequence).

Each of the 3 lessons are based on a different media (video, written, or audio) and guides the learner to discover the language and deepen their understanding.

Balanced work on each skill enables efficient learning to be achieved.

The lesson "Facts and gestures/Cultures" proposes an innovative approach to observe and understand the cultural implications of videos and documents, thus allowing to develop "soft skills/know-how/knowledge".

A rich variety of multimedia is offered in the student book: all audio, all videos (the series + documentaries + interactive video sequences), a simple digital manual to download, and interactive activities related to the video are included.
Details

Authors: Marie-José Lopes and Jean-Thierry Le Bougnec

Level: A1

Publication: 02/20/2014

Language: French

Publisher: Hachette Français Langue Etrangère

Number of pages : 128 pages
 Included : Workbook

With a reminder of the objectives and vocabulary at the bottom of the page, the activity book completes and reinforces the lesson thanks to a variety of numerous activities:

Oral and written comprehension

Grammar

Lexicon

Phonetics

Communication

Facts and figures/Culture pages every two files

Assessments are proposed at the end of each file, as well as a DELF test

Textbook TOTEM 1
Educational materials for students
Textbook for A1 level required for intensive, semi-intensive, and evening courses.