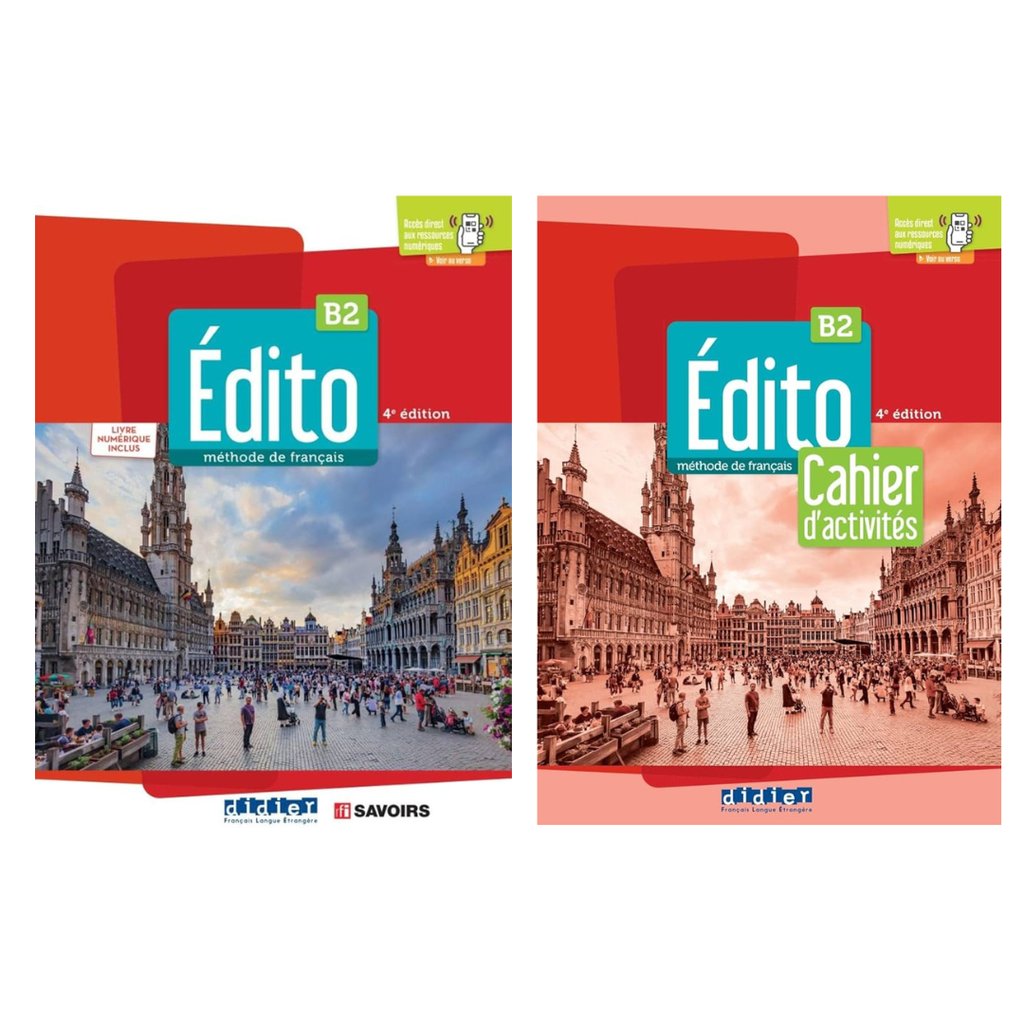 No shipping for this product. To be picked up at the Alliance Française de Paris.
Description 
Great freedom and flexibility of use

Specific training in discourse grammar and lexical fields

A strong intercultural base

A wide variety of authentic material from the media

An action-oriented perspective that promotes autonomy and develops communication skills
+ The mp3 CD: authentic documents with a high cultural content

+ The DVD: videos from a wide variety of genres and sources (reports, films, documentaries, etc.)

Details
Authors: Elodie Heu and Corina Brillant

Level: B2

Publication: 12/03/2014

Language: French

Publisher: Didier

ISBN : 9782278080984
 Included : Workbook
A methodological activity book, as well as a pillar of lexical and linguistic improvement: includes written productions, oral presentations, methodological sheets, a DALF test, and the annotated answer keys essential for facilitating independent work.

Textbook EDITO B2
Educational materials for students
Textbook for B2 level required for intensive, semi-intensive and evening courses.